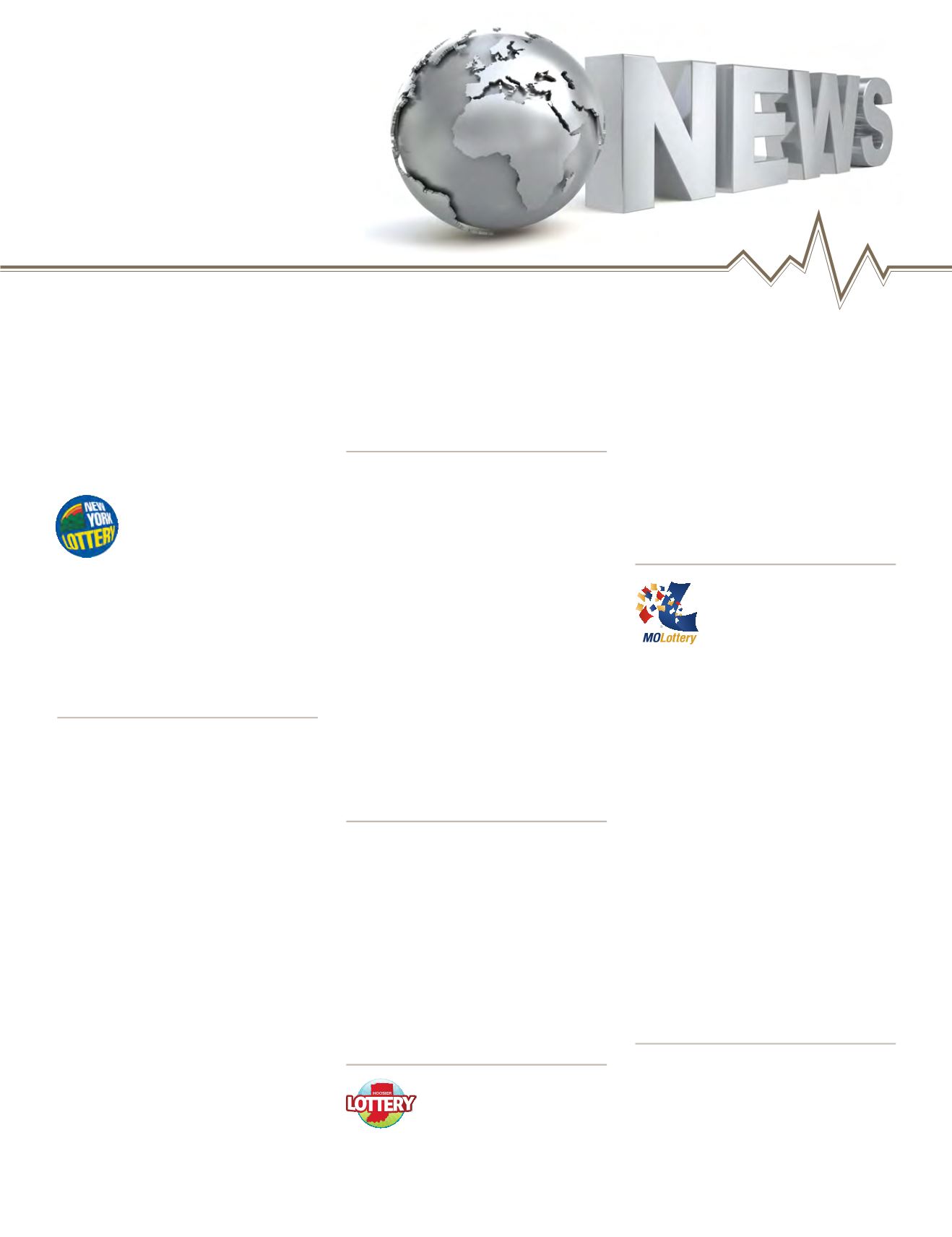 July/August 2016 // PUBLIC GAMING INTERNATIONAL //
69
NORTH AMERICA
New York: Major
Expansion Planned
for Aqueduct Casino
December groundbreaking on an expan-
sion project expected to add more than
750,000-square-feet to the facility, with
$400 million to be spent adding space for
gambling, hotel rooms, retail, and enter-
tainment areas.
New York Senate Votes to Legalize
Online Poker Gambling
Legalization of online poker is a historic
expansion of gambling. The legislation
still needs to be approved by the NY
state Assembly. If approved, New York
would become just the fourth state in the
country to legalize online poker gambling.
New Jersey, Delaware and Nevada are the
only other states where it's legal.
New York's constitution prohibits the
state from allowing gambling except on
state lotteries, horseracing and casinos
approved by the Legislature, but the
bill would get around that prohibition
by classifying the online games of Texas
Hold-em and Omaha Hold-em as games
of skill instead of games of chance.
New York, DFS Leaders
Reach Agreement
The New York attorney general's office clari-
fied the murky Daily Fantasy Sports (DFS)
legal landscape by reaching agreements
with industry leaders FanDuel and DraftK-
ings. The agreement purports to resolve the
competing arguments over the legality of
fantasy sports contests generally; however,
the agreement protects the state's claims
against the companies for charges of decep-
tive advertising. New York has sued FanDuel
and DraftKings for their claims concerning
contest participants' ability or likelihood to
win fantasy sports contests, arguing that the
representations are false or misleading.
Missing Millionaire Campaign
Earns New York Lottery Two North
American Effie Awards
The Effie Awards are known by advertisers
and agencies globally as the preeminent
award in the industry, and recognize any
and all forms of marketing communication
that contribute to a brand's success. Since
1968, winning an Effie has become a global
symbol of achievement.
Indiana poised to reap
record lottery payout
The lottery is projecting that
it will finish the fiscal year on June 30 with
$1.2 billion in revenue—14% more than
last year—and it is on track to return $275
million to the state.
Missouri Lottery
Upgrades their Sales
Force Automation System
to GemIntelligence™
from Lapis Software Associates
The Missouri Lottery as its application
field software.
The Missouri Lottery, which was one of the
pioneers in the lottery industry in using
sales force automation, selects gemIntel-
ligence™ lottery sales force automation
software.
"Upgrading to gemIntelligence pro-
vides Missouri Lottery retailers, lottery sales
representatives and sales managers with the
advantage of real-time visibility into service
levels, inventory and revenue growth,"
said
May Scheve Reardon, executive director for
the Missouri Lottery.
"The single, easy-to-
use application, customized for our unique
business processes, will help us better serve our
retailer partners."
Illinois Lawmakers Try New Strategy to
Push through Daily Fantasy Sports Bill
The big idea (in Illinois anyway): Push it
through the Senate first and hope that that
Pulse
of the
Industry
These news stories comprise a small fraction of the gaming and lottery news stories posted every day to
www.PublicGaming.com
. Too, these stories are the short versions. You can visit our news website and go to the
"search" field at
www.PublicGaming.com
to pull up the complete story. Sign up for our free e-newsletter by just
sending your e-mail address to
sjason@publicgaming.com
.