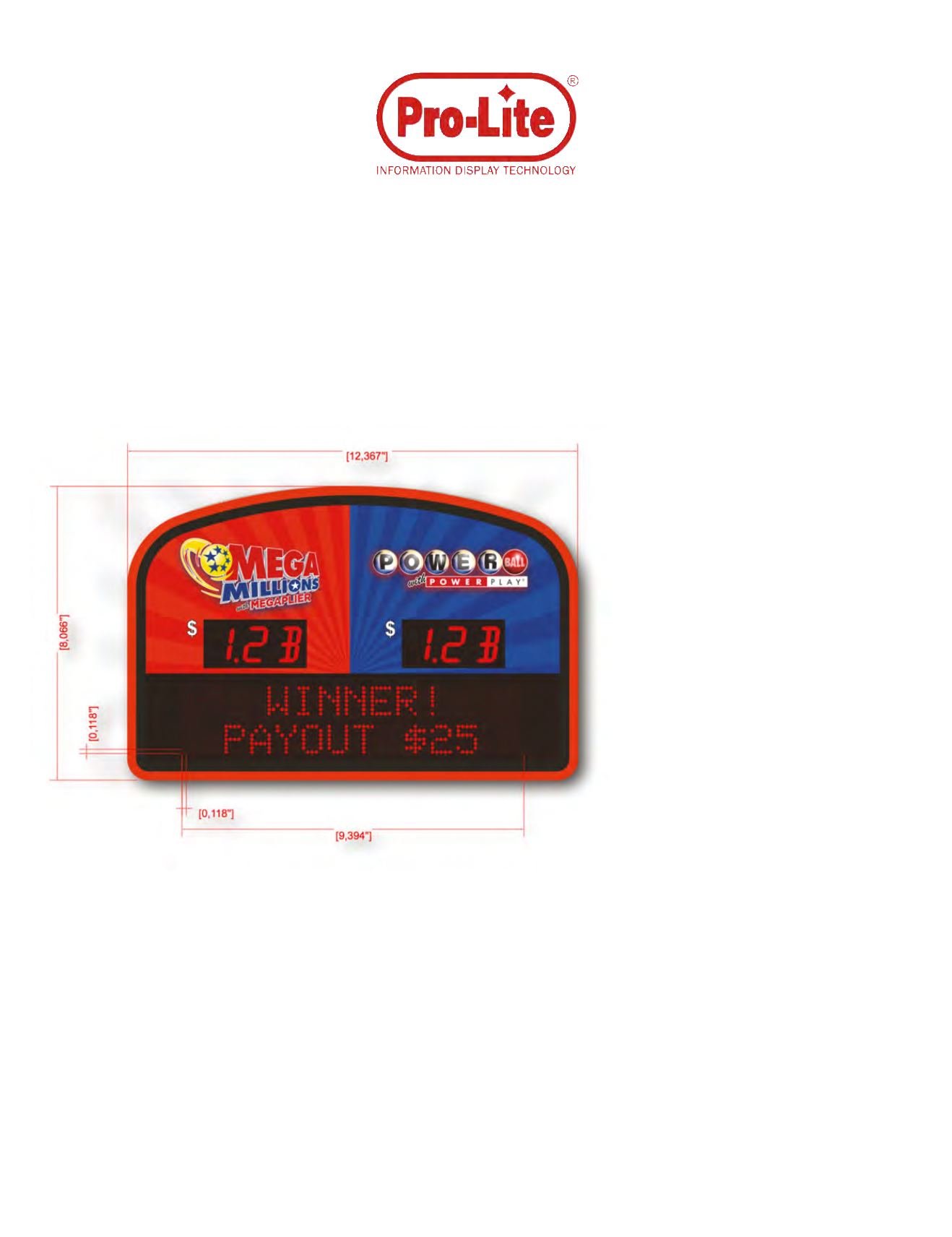 52
// PUBLIC GAMING INTERNATIONAL // July/August 2016
When the
Missouri Lottery
issued their most recent central sys-
tem RFP, a hybrid jackpot/electronic messaging sign was among
the list of contract items. Years earlier, custom manufacturer and in-
novator, Pro-Lite, had designed a scrolling Emergency Alert System
feature, as covered in Public Gaming Magazine, November 2013.
Accordingly, Pro-Lite was uniquely positioned to swiftly supply
working prototypes to the three central system bidders, meeting
the specifications.
Following a contract award for 5,045 units in the first quarter
of 2015, Pro-Lite worked with successful central system supplier,
IGT, to integrate the custom signage. Pro-Lite has also manufac-
tured window jackpot signs and multiple LED logo signs for the
Missouri Lottery.
About Pro-Lite: In 1981, Pro-Lite Inc. introduced LED tech-
nology to the U.S. and is a leading manufacturer of consumer
electronic goods, delivering to more than 1,000,000 custom-
ers and end-users worldwide. Over 100,000 LED signs have
been made for more North American, Caribbean, Central
American and European lotteries. Pro-Lite has cooperated with
IGT, INTRALOT, SCIENTIFIC GAMES and CANADIAN
BANKNOTE to integrate its updatable jackpot signs seamlessly
with the lottery online system.
■
JACKPOT SIGN
with
SCROLLING MESSAGE
Boosts Communication
to Missouri Lottery Players
• High Brightness,
High Visibility LED
• Single or Double Scrolling
Message Line
• Up to 20 Characters at a Time
• Equipped with "B" to Denote
Billion Dollar Jackpots
• Special Effects
& Preprogrammed Graphics