Giancarlo
Sergi
appointed
as
new
GLMS
General
Secretary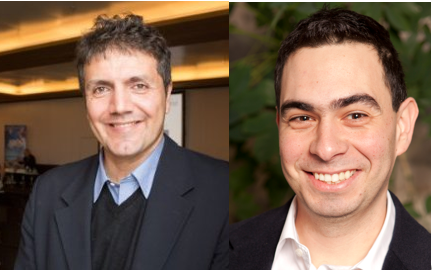 The Executive Committee of the Global Lottery Monitoring System (GLMS) is pleased to announce the appointment of Mr Giancarlo Sergi as the new General Secretary of GLMS.
Giancarlo Sergi started his sports career as a professional basketball player before completing his bachelor and master degrees in Business Administration and Sports management in Lausanne, Barcelona and Lyon.
As a former UEFA employee, Giancarlo worked as Marketing Services Manager for UEFA Team Competitions such as EURO and Women Championships.
For more than 10 years, Giancarlo ran his own consultancy firm at Maison du Sport in Lausanne and worked on a large number of strategic projects for the international sport industry, mainly advising Sport Organisations in the areas of PR and Communication, HR, Education & Knowledge Management and Event Planning. During this time, Giancarlo gained valuable experience holding various consultancy roles for 5 Olympic Games, 2 FIFA World Cups and 2 UEFA EUROS.
Since 2014, Giancarlo Sergi has been the President of Swiss Basketball, the governing body of Basketball in Switzerland. He is also a Member of FIBA Governing Commission.
GLMS has been also supported by Vagelis Alexandrakis, who as of 1 March 2018, will serve as the Deputy Secretary General of the GLMS. Vagelis is well-known in the lottery sector, having been managing over the last 5 years the sports activities of the European Lotteries Association (EL). A strong believer in the positive values of sport, Vagelis has also experience with the International Platform on Sport and Development, the International Olympic Academy as well as the sport unit of the European Commission.
GLMS President Ludovico Calvi states: "With the recent launch of GLMS new Monitoring platform and the new hub in Hong Kong, it is now the right time to strengthen our management team in the massive global fight against Match-Fixing and deliver effectively on our ambitious GLMS strategic agenda. I am confident that Giancarlo thanks to his excellent experience within the sports sector and prior executive roles, is best placed to further lead GLMS growth and with the support of Vagelis who has a solid expertise in the sports integrity segment, will make GLMS an authentic, credible and globally respected Sports Integrity Organisation."
http://glms-sport.org/news/giancarlo-sergi-appointed-as-new-glms-general-secretary/