LAS VEGAS (May 24, 2021) – Gaming Laboratories International (GLI®) has promoted Joseph Marchetti to Director of Systems and Audit. Previously, he served as Technical Group Manager.
Marchetti has been with GLI for more than 15 years. In his new role, he will lead GLI's Systems and Audit teams as they work closely with regulators, operators, and suppliers, paving the way in the ever-evolving world of gaming systems.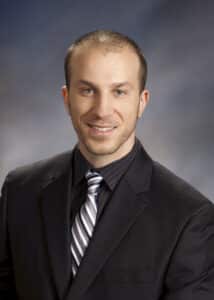 GLI Vice President of Engineering Sangeeta Reddy said, "We are thrilled to promote Joseph to Director of Systems and Audit. He has a proven record of success as an engineer, as a manager, and in developing engineers for multiple aspects of testing. His experience and knowledge continue to inspire his team members and to illuminate GLI's clients' pathway in integrated compliance."
GLI is promoting and adding team members in its worldwide locations to keep up with ever-growing demand. Engineers, mathematicians, auditors, quality assurance pros, and more can discover a world of opportunity at gaminglabs.com/careers.
About Gaming Laboratories International
Gaming Laboratories International, LLC is committed to delivering the highest quality land-based, lottery, and iGaming testing and assessment services around the world. GLI provides suppliers, operators, and regulators with expert guidance for navigating the future of gaming and ensuring gaming innovations meet regulatory standards with confidence. Since 1989, GLI has certified nearly 2 million items and has tested equipment for more than 480 jurisdictions. GLI has a global network of laboratory locations across six continents, with U.S. and international accreditations for compliance with ISO/IEC standards for technical competence in the gaming, wagering and lottery industries. GLI was named "Best Laboratory" in the SAGSE Awards 2020, "Best Test Lab in the Baltics," and "Best Test Lab in the Nordics" in the Baltic and Scandinavian Gaming Awards 2020. For more information, visit gaminglabs.com.
# # #
Contact: Christie Eickelman, Vice President of Global Marketing
+1 (702) 914-2220, This email address is being protected from spambots. You need JavaScript enabled to view it.