Münster, Germany  — WestLotto Managing Director Andreas Kötter receives the greatest possible honour in the gaming industry. In June, Kötter becomes only the fourth German to be inducted into the worldwide Hall of Fame of the lottery industry. This was announced by the responsible gambling research institute based in the USA.
"Being inducted into the Hall of Fame is something very special and shows that our work and our commitment to providing safe and reputable gaming in North Rhine-Westphalia also enjoys great international recognition," says Andreas Kötter. The Lottery Industry Hall of Fame, has honoured individuals who have made a special contribution to lotteries around the world and their service to society and good causes since 2005.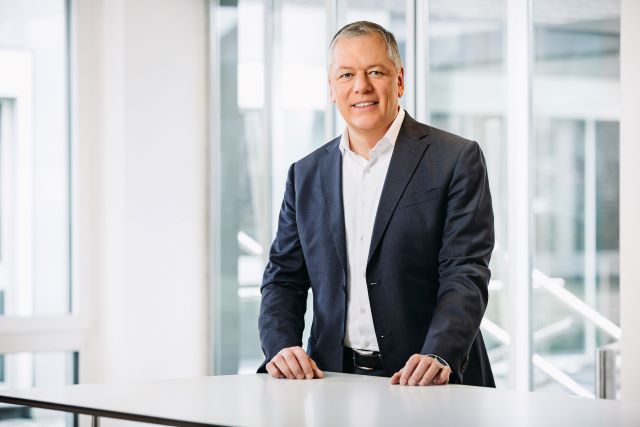 "Hall of Fame members promote the excellence and integrity of their companies and everyone involved. They are committed to the highest standards of performance. Andreas Kötter has stood for these values ​​since he joined the industry and we hope that we can benefit from his work for many years to come," said Paul Jason, Managing Director of the Public Gaming Research Institute responsible for the Hall of Fame. Andreas Kötter has been Managing Director of Germany's largest lottery provider WestLotto for ten years and has been the spokesman for the management since 2016. Since then, as chairman of the Eurojackpot cooperation, he has also managed the world's most successful lottery launch of the past decade.
He has also played a key role in shaping the World Lotteries Association (WLA) for years as a member of the executive body and chairman of the Illegal Lotteries and Betting Committee. Since 2022, Kötter has also been the 1st Vice President of the WLA. "The gaming market is global and I don't just want to be part of it with WestLotto, I also want to actively help shape it in the interests of the country," says Kötter. He uses his excellent international network and outstanding knowledge of the gaming market primarily in the transnational fight against illegal gambling.
In the Hall of Fame, he is in the company of 101 deserving members from all over the world. There are now four lottery representatives from Germany, including two other former managing directors of WestLotto: Lothar Lammers, who, as the inventor of the modern lottery game 6aus49, shaped lotteries worldwide and Dr. Winfried Wortmann as former President of European Lotteries. The fourth German to belong to the Hall of Fame is Hansjörg Höltkemeier from Berlin, one of Wortmann's successors as EL President. Admission is based on strict criteria. Only the members of the Hall of Fame have the right to nominate and ultimately elect new candidates. Andreas Kötter will be officially admitted on June 6th at the Congress of the European Lottery Association EL in Sibenik, Croatia.
Paul Jason, executive director of the Hall of Fame's Public Gaming Research Institute (PGRI), said, " The Lottery Hall of Fame recognizes lottery industry leaders whose dedication to the state lotteries has been instrumental in the success of our industry and the service they provide of society and for good causes. Hall of Fame members promote the excellence and integrity of their companies for the benefit of all concerned. In the global community of lottery operators, they are committed to the highest standards of performance. Andreas Kötter has stood for these values ​​since he entered the industry and we hope that we can continue to benefit from his work for many years to come."

Profile of Andreas Kötter

Andreas Kötter has been a member of the WestLotto management board since 2013 and has been its spokesman since 2016. His main focus is on the further development of stationary and online sales, product development, responsible gaming and corporate strategy. Before that, he worked in the banking sector for 25 years, most recently as a division manager at NRW.BANK. Kötter is chairman of the shareholders' meeting of ODDSET Sportwetten GmbH, a member of the board of trustees of the NRW Foundation, the economic alliance "Initiativkreis Ruhr" and the regional committee of the Münster Chamber of Industry and Commerce. He is also involved in "The Values ​​Commission – Values-Conscious Leadership Initiative".

Andreas Kötter has been Chairman of the Eurojackpot lottery since 2016. Under his leadership, the cooperation grew to 33 lotteries from 18 countries and the product changed with the 120 million jackpot and the second weekly draw was implemented. Kötter has been a member of the Executive Committee of the World Lottery Association WLA since 2017 and chairs the Illegal Lotteries and Betting Committee founded in 2019. The board provides significant support to the member lotteries in the fight against illegal gambling. Since October 2022, Kötter has also been the 1st Vice President of the WLA. He is married and has two adult children.

West German Lottery GmbH & Co. OHG (WestLotto).

https://www.westlotto.de/