Gaming Laboratories International (GLI®) Further Strengthens EMEA 

Team
Remco Bosch and Miha Bizjak Join GLI Account Management
 
HAARLEM, The Netherlands (December 15, 2022) – Gaming Laboratories International (GLI®) continues to strengthen its team with the appointment of two new account managers to meet the growing demand from EMEA clients.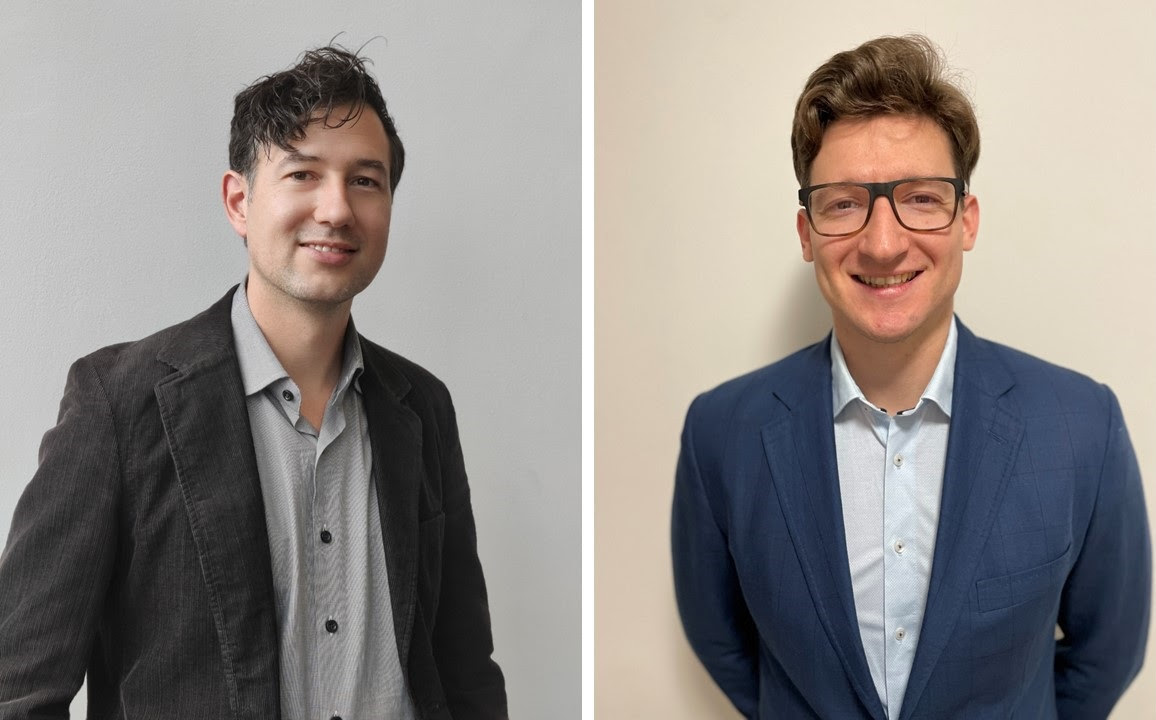 Remco Bosch is based in the UK and brings with him a wealth of experience supporting EMEA operators and suppliers in the land-based, online casino, sports betting, and videogame industry. He has worked for a global provider in product testing, inspection, and certification and is focused on ensuring projects are delivered quickly and within budget.
 
On joining GLI, Remco said, "I am very excited to join a company that has such a good reputation in the market based on the excellence it has been providing for decades and to continue helping businesses in the industry bring their gaming solutions to new markets."
 
Also joining the team is Miha Bizjak, based in Slovenia. Miha has previously worked as a Liaison Officer at the Ministry of Foreign Affairs Slovenia and was looking for a change in career path. Miha speaks a multitude of languages, including Slovenian, English, Italian, French, Spanish, and Russian helping to support GLI's global and diverse client base.
 
Talking about his new role, Miha commented, "What drives me most when it comes to working at GLI is the vastness of the operation, the possibilities, and borderless opportunities that it brings and the opportunity to learn from the best in the field. I have made a substantial change in my career path, and I am eager to learn and see where this road takes me."
 
Chris Davies, Vice President of Sales, EMEA added, "It continues to be a busy time for GLI across the globe, and as we gear up for the ICE show in London, we expect demand to increase further. In addition to established operators and suppliers, we are increasingly working with start-ups who need hands-on support getting to grips with the complexity of testing in multiple jurisdictions. Remco and Miha joining the team will increase our capacity and enable us to continue to offer the high levels of support our clients expect from GLI."
 
For more information on GLI careers, please visit gaminglabs.com/careers.
 
About Gaming Laboratories International
Gaming Laboratories International (GLI®) is committed to delivering the highest quality land-based, lottery, and iGaming testing and assessment services around the world. GLI provides suppliers, operators, and regulators with expert guidance for navigating the future of gaming and ensuring gaming innovations meet regulatory standards with confidence. Since 1989, GLI has certified nearly 2 million items and has tested equipment for more than 480 jurisdictions. GLI has a global network of laboratory locations across six continents, with U.S. and international accreditations for compliance with ISO/IEC standards for technical competence in the gaming, wagering, and lottery industries. GLI was named "Best Laboratory" in the SAGSE Awards 2020, "Best Test Lab in the Baltics," and "Best Test Lab in the Nordics" in the Baltic and Scandinavian Gaming Awards 2020. For more information, visit gaminglabs.com.
 
# # #

Contact: Christie Eickelman, Vice President of Global Marketing
+1-702-914-2220, This email address is being protected from spambots. You need JavaScript enabled to view it.