PIONEERS OF LIVE SPORTS LOTTERY GAMES NOW HAVE CAPABILITY TO DEVELOP NEW DRAW GAMES "IN A MATTER OF DAYS"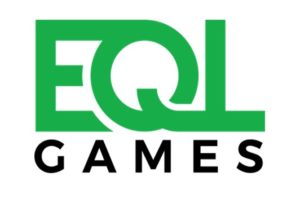 Previously known exclusively as a provider of live sports lottery games, EquiLottery Games has changed its name to EQL Games to better reflect an expanded vision to grow the draw game category through game innovation and technology. First introduced in 2014 with a sole mission to build the first live horse racing lottery game, the company's vision has expanded to include connecting lotteries with other major sports and a fully modernized tech stack that promises to make draw games faster and less expensive to build and implement. This new focus includes a fully customizable GLI-certified draw game system and an integration product designed to simplify the third-party integration process.
"Earning a fuller understanding of the lottery industry over the past seven years, our vision has evolved significantly," said EQL Games Founder and CEO Brad Cummings. "We are passionate about this new direction for EQL Games which combines the excitement of our live sports draw game studio and the ingenuity of our new technology offerings. This two-pronged approach allows us to bring practical innovation to lotteries that help with everyday issues and also deliver products to lotteries that expand what the lottery is and can be."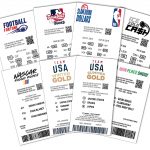 EQL Games is best known for its suite of live sports lottery games, launching the first-ever such game through the Kentucky Lottery in August of last year with its three-number live horse racing lottery game Win Place Show. EQL has partnered with many major sports leagues in development of this category including Major League Baseball, National Basketball Association, NASCAR®, and Team USA. 
Powering these live sports games and giving EQL the opportunity to offer more traditional draw games as well is the new GLI-Certified Secondary Draw System (SDS). A third generation product, the SDS allows for rapid development and deployment of all draw games including keno, raffle, and bingo style games. A fully scalable solution that can process millions of tickets per minute, new draw games can now be developed in a matter of days. 
Additionally, EQL Games has developed the EQL Integration Hub, a middleware solution that makes the integration process much simpler for everyone involved. As a third-party vendor that has seen the integration process firsthand, EQL has built this product to assist lotteries, systems vendors, and third-party developers by offering a faster and less expensive alternative to the way integrations are currently handled. This solution supports all standard API structures and can be used for all data needs including ticket sales transactions, reporting, validations, and communications with the Internal Control System. A fully customizable dashboard allows for complete transparency for state lotteries in the integration process.
Lotteries interested in learning more can contact Brad Cummings at This email address is being protected from spambots. You need JavaScript enabled to view it. or visit www.EQLGames.com.
https://www.eqlgames.com/rebranded-eql-games-delivering-new-solutions-to-grow-the-lottery-draw-category/